Zojirushi NP-NVC10 vs NP-HTC10 Rice Cookers
Hesitating between Zojirushi NP-NVC10 and NP-HTC10?
Perhaps, you may want to know if there are some differences between these two Zojirushi rice cookers. This may be very helpful if you plan to buy such an appliance for your modern kitchen.
In case you have not the chance to compare Zojirushi NP-NVC10 and NP-HTC10, now it is the perfect occasion to have an overview of these pressure rice cookers made by Zojirushi.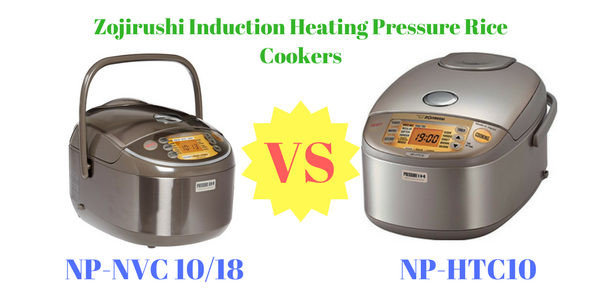 Consider all this information before making a decision and so, you may choose something that fits your daily cooking needs.
This new Zojirushi Induction Heating Pressure Rice Cooker & Warmer 1.0 Liter NP-NVC10 is the perfect appliance for cooking rice.
Its multi-menu cooking functions include settings for different types of rice: white, mixed, sushi/sweet rice, porridge, brown, GABA brown and quick cooking and so, you can cook whatever and whenever you like.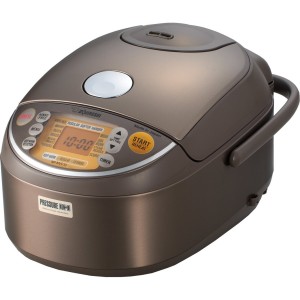 This rice cooker comes with Umami setting that extends soaking and steaming time for better rice, steam-reduce setting for reducing steam to 50-percent of regular setting and scorch setting that toasts rice to a crispy golden brown, ideal for special dishes.
Also, you get a unit with easy to ready colored LCD control panel with clock and delay timer.
With advanced fuzzy logic technology with Artificial Intelligence, it adjusts the cooking cycle to get perfect results every time.
It includes superior induction heating technology and multiple cooking functions; you also get an interchangeable melody and beep signal to indicate the end of the cooking cycle, automatic keep warm, and a detachable stainless-steel inner lid.
With this product, you get some accessories such as a rice spatula, a spatula holder, and two measuring cups (for regular rice and rinse-free rice).
If you wonder about the safety features, you should know that this pressure rice cooker comes with a pressure-control valve, a back-up safety valve, an inner lid filter, and a pressure indicator on the control panel, which locks the lid during pressure-cooking.
On the other hand, Zojirushi NP-HTC10 Induction Heating 5-1/2-Cup (Uncooked) Pressure Rice Cooker and Warmer is a 1230-watt 5-1/2-cup appliance with induction heating technology.
Measuring 14-3/16 by 9-7/8 by 7-7/8 inches and guarantying 1-year limited warranty, NP-HTC10 is designed with vacuum-insulated inner cooking pan for efficient heating and detachable and washable inner lid.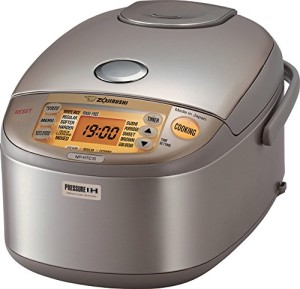 Besides its functions, LCD control panel, clock and timer, keep-warm mode, and end-of-cycle signal can be mentioned. Once purchasing this product, pressure-control valve, spatula, spatula holder, and 2 measuring cups are also included.
This rice cooker incorporates superior induction heating technology as it evenly distributes heat to ensure perfectly cooked rice every time.
There is no risk as the cooker has a pressure-control valve, a back-up safety valve, and a pressure indicator on the control panel, which locks the lid during pressure-cooking.
Its vacuum-insulated inner cooking pan is great as quickly distributes heat to the rice without allowing it to escape and helps efficiently keep rice at a perfect serving temperature while in keep-warm mode.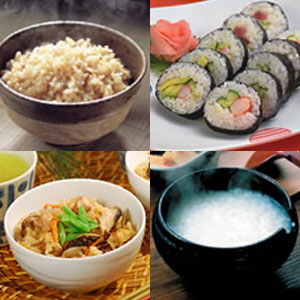 In order to adapt to various rice types, such as white, brown, sweet or porridge, which all have different cooking requirements, you should choose a rice cooker with "fuzzy logic" of MICOM and not conventional rice cookers.
And the microchip does everything you may want: from adjusting cooking times, temperatures, and timing the pre-soak of the raw grains to the final period during steaming.
3. Differences
While Zojirushi NP-HTC10 is a 5.5-cup cooker and warmer and measures 14-3/16 by 9-7/8 by 7-7/8 inches, Zojirushi NP-NVC10 is 15.4 x 10.1 x 8.6 inches in dimension.
Only Zojirushi NP-HTC10 uses induction heating technology producing the highest quality of rice.
With Zojirushi NP-HTC10, you can keep rice warm for 12 hours and beyond using the extended warm setting.
While Zojirushi NP-HTC10 has a spherical inner pan with non-stick coating and a detachable inner lid, Zojirushi NP-NVC10 will need a reheating cycle for heating leftover rice and a platinum-infused non-stick coating that alkalizes water making it easy for it to absorb rice.
Umami rice can be cooked with NP-NVC10 and its scorch feature gives a crispy texture to rice and a steam-reduce feature reduces steam by 50%.
5. Conclusion
If you want a unit with the last technology integrated for cooking rice, you may consider a Zojirushi NP-HTC10
.
Such an appliance can be a great investment for people who are interested in the sophistication and numerous functions of a rice cooker but keep in mind that it can get complex for those who prefer simpler functions.
Those who need just a few functions for cooking rice can choose Zojirushi NP-NVC10
. The price is higher for Zojirushi NP-HTC10, but once you will discover them, you can be sure that both models are a great investment for any kitchen.
These Zojirushi rice cookers utilize the well regarded integrated heating technology which makes the cooking pan the main source of heat thus ensuring uniformity of heat and a quick response time in order to produce a superior quality of rice.
Model
Zojirushi NP-NVC10
Zojirushi NP-HTC10
Capacity
10 cups
5-1/2-cup rice cooker
Color

Stainless Brown

Stainless Brown

Interior
Non-stick interior
Non-stick interior
Exterior
platinum infused nonstick coating
clear-coated stainless-steel exterior
Detachable inner lid
Yes
Yes
Display
Color display
LCD display
Programmable Timer
Yes
Yes
Cord
Non-detachable cord
No removable or detachable power cord
Automatic Keep Warm
Yes
Yes
GABA brown
Yes
Yes
Acoustic signals
Yes
Yes
Weight
13 pounds
12.9 pounds
Dimensions
15.4 x 10.1 x 8.6 inches
14-3/16 by 9-7/8 by 7-7/8
Spherical pan and heating System
Platinum Infused Nonstick Inner Cooking Pan and AI Fuzzy Logic
Technology
vacuum-insulated inner cooking pan and Induction Heating
(IH) system and IH Pressure System
Power
120 volts 1240 watts
120 volts / 1230-watt
Menu settings
white (regular, softer or harder), umami, mixed, sushi/sweet,
porridge, brown, GABA brown, steam-reduce, scorch, rinse-free and quick
cooking
white (regular, softer, or harder), mixed, sushi, porridge,
sweet, brown, GABA brown, rinse-free, and quick cooking
Price
Check Price
Check Price