Paderno Double Induction Cooker – find out how to cook with the ultimate technology!
Looking for an efficient cooker? Do you need a kitchen appliance that you may use for your daily cooking? You may consider Paderno Double Induction Cooker , a double cooktop that will not occupy too much space on your counter space.
Paderno Double Induction Cooker seems to fit any cooking space; with a compact design, you must prepare yourself for a wonderful revolution in your kitchen: cooking with less effort and more pleasure for you and your family.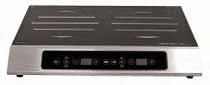 This Paderno Double Induction Cooker
has all you want for an induction cooktop; let's find out how easy is to operate this cooker and the features that it has in order to provide an awesome cooking experience for everyone.
With a Paderno cooktop, you are going to have a fully assembled appliance that requires no other assembly. Take your time to learn how to mix, prepare, fry, sauté with Paderno cookers provided with some special features!
1. Controls
It is extremely easy to operate Paderno Double Induction Cooker; for each burner, you have the same controls on the digital control panel.
First of all, you have an On/Off key, a Keep Warm key that helps you keep the food at a temperature of 70° C (there is a sensor that continuously monitors the temperature and adjusts the power), a 99-minute timer and + and – keys for controlling the heat.
2. Surface
The cooking surface is made of a black ceramic glass; this is a real advantage for cleaning as all you have to do is to use a damp cloth to wipe the surface.
The ceramic glass dimensions are the following ones: 530 X 325 mm. And if you are using cookware with an enamel base, this prevents from scratching the glass surface of your appliance.
The power level indicator of your cooktop will show you if you are using compatible induction cookware; if it blinks, it means that your cookware is not recognized and is not usable.
The compatible induction cookware is enamel steel cookware, cast iron cookware, stainless steel cookware suitable for induction, and aluminum cookware.
To be sure, you may test your cookware using a magnet. Also, it is recommended to use cookware with thick and flat bases as it guarantees you more consistent cooking because the heat is better distributed.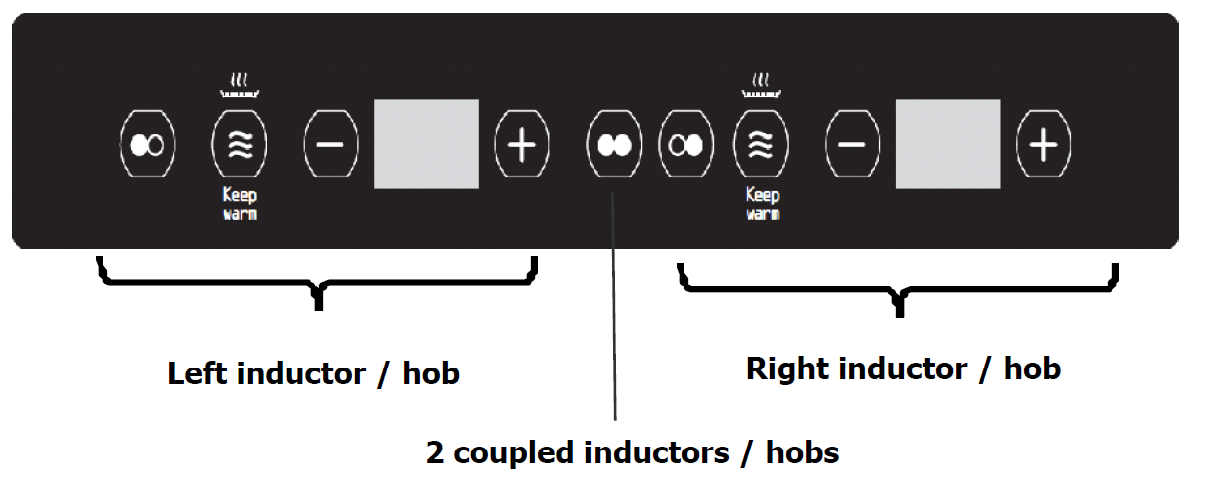 3. Heating Elements
As any induction cooktop, this appliance incorporates electronic circuits in order to produce currents induced in the bottom of the cookware which instantly heats the food, once you switch on the appliance, and select a heat level. Although your food is cooked with a very high energy output, there will be no energy loss.
For this double cooktop, you can control the heat setting for each hob (each hob has a heating power of 50 to 1500 Watts) or for both hobs as the power is distributed evenly.
And in order to adjust the heat, you have to press the + and – keys on the control panel.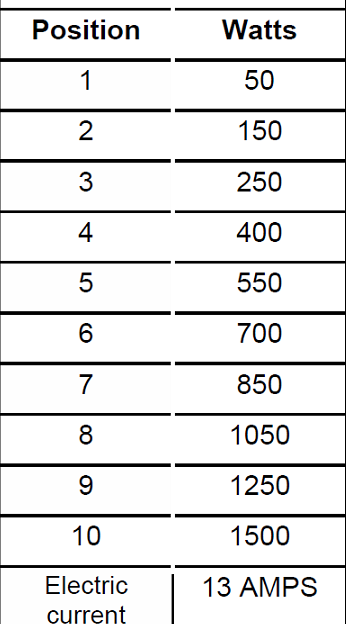 Check Details on Amazon
4. Power/Watts
This item provides a maximum output power of 3000 watts (for coupled hobs, while for single hob, a burner can reach 1500 watts); there are 10 levels of heating for each burner, from 50 to 1500 Watts (50, 150, 250, 400, 550, 700, 850, 1050, 1250, 1500).
The cooktop is rated at 230V, 13 AMPS, 50-60Hz.
5. Sensors
Your induction cooking appliance is able to recognize most cookware; if your cookware is not compatible with induction technology, the cooktop will not turn on.
6. Ventilation
Paderno Double Induction Cooker
is designed with a double ventilation system with washable filter. Continuous ventilation for a few minutes after the appliance is switched off is perfectly normal because the electronics are cooling down: the fan can continue to operate depending on the temperature, but it will stop automatically.
You can clean the filter located under your appliance with soap and water weekly or can put it in the dishwasher.
You should also dry it carefully before re-using as this filter protects your appliance from dust and grease. More information about the cleaning of the filter is available in the user guide.

7. Safety Features
It is designed so as not to interfere with other electrical equipment to the extent that it complies with the same regulations.
8. Accessories
Once you purchase Paderno Double Induction Cooker, you get the double induction cooker, the power cord, the user guide and the warranty certificate. Read all the indications of the manufacturer before starting to use the induction cooktop.
9. Dimensions
53 x 45 x 7.50 cm
39 x 37 x 4 cm (ceramic cooking surface)
10. Pros
11. Cons
12. Consumer Ratings
There is no established consumer rating; as this double induction cooker has been recently launched on the USA market, the users have not the chance to test and try this item. Although you cannot consult any review, you should consider all its above-mentioned technical characteristics before making a decision.
13. Price
For such an induction cooker, you have to pay this price on Amazon
, but as soon as you get the product, you will understand that your investment is worth every penny.
With all its features, Paderno Double Induction Cooker GL2-3000 is a perfect utensil for learning how to cook like a chef.
Paderno Double Induction Cooker GL2-3000
Manufacturer
Paderno
Destination use
Comercial
Controls
Timer, On/Off, Keep Warm, – and +
Control Panel
Control panel with capacitive keys, 2 knobs with 10 heat levels
Functions
Power, Timer, Temperature, Keep Warm,
Surface
black ceramic plate
Color
Black and silver
Power Source
230V, 13 AMPS, 50-60Hz
Output Power
3000 Watts
Power levels
from 50 to 1500 Watts (50, 150, 250, 400, 550, 700, 850, 1050,
1250, 1500) for each burner
Temp Levels
N/A
Temp step increment
N/A
Programmable Time
Yes, programmable timer
Function Lock
N/A
Warranty
N/A
Acoustic warnings
Yes, a beep sound after pressing the On / Off button
Weight
8.3 kg
Shipping Weight
N/A
Dimensions
530 X 405 X 75
Cord Length
N/A
Led Display
No
Safety Feature
an unsuitable-cookware detector
Error Codes
Yes, available in the user manual
Pan size (bottom diameter)
N/A
Cookware material
enamel steel, cast iron, stainless steel cookware suitable for
induction, and aluminum cookware.
Free PAN
N/A
Around Clearance
N/A
Made In
Italy
Price
AMAZON DISCOUNT LINK