M2 Outlet Induction Hot Plate – get inspired with the newest induction technology!
Do you want a portable induction cooker for your holidays? Or do you need an extra burner for cooking feasts?
You may take your time to discover M2 Outlet Induction Hot Plate with all its features and characteristics.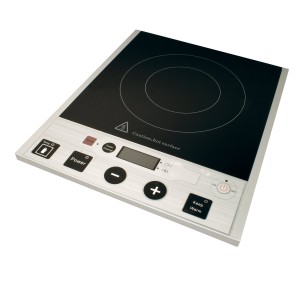 With M2 Outlet Induction Hot Plate
(Amazon), you can cook in small or large cooking spaces, indoor or outdoor space as student dorms, campsites, hotel rooms, garage, etc.
Let's continue to discover all the advantages of having an induction cooktop like M2 Outlet Induction Hot Plate.
1. Controls
Operating this M2 Outlet Induction Hot Plate is extremely easy: you have a solid control panel with digital display and touch controls.
You can start the unit pressing On/Off button, adjust the temperature, power and timer with Temp, Power, Timer, Timer Cancel, + and – buttons.
You have also a Keep Warm button perfect for moments when you need to have your food warmed for your guests that have to arrive.
2. Surface
M2 Outlet Induction Hot Plate is designed with a black ceramic glass surface that is also heat-resistant.
For cleaning, you should use a soft cloth to wipe quickly the entire cooking surface. This must be done after a while since you have removed the pot and turned off the device.
And keep in mind using only compatible induction cookware!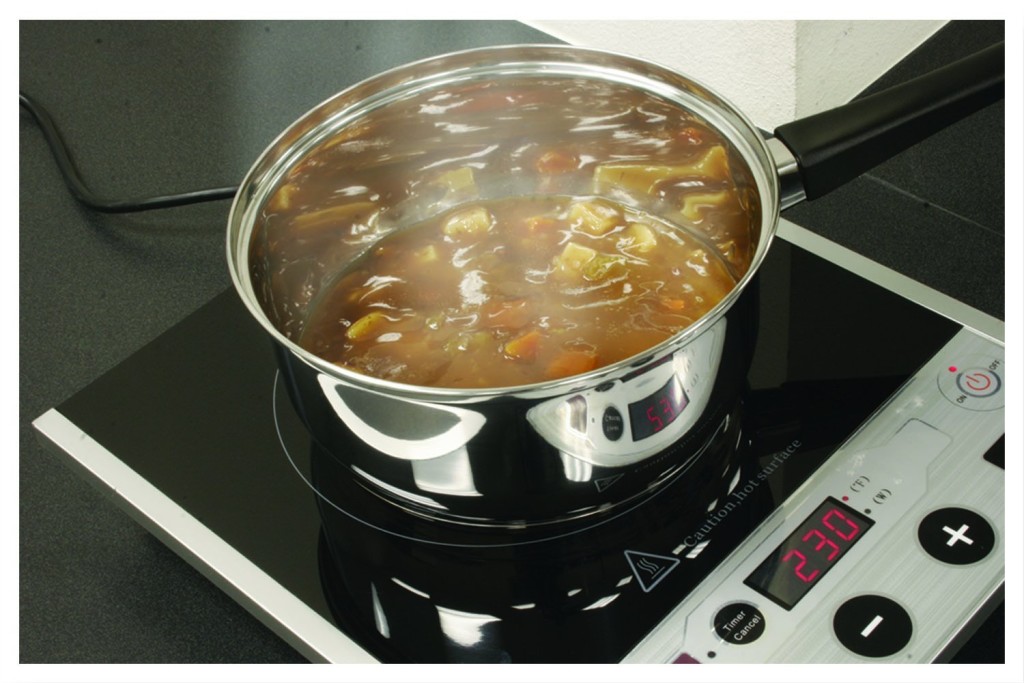 3. Heating Elements
Having only one heating burner, you are going to purchase an extra burner very useful for family reunions or for moments when you are going on holiday or need to have a portable cooking appliance.
It is extremely compact and easy to make use of this stove, but also more efficient than gas or electric cooktops.
4. Power/Watts
The maximum output power that this cooktop delivers is 1500 watts.
This pot can be set from 160 to 400 degrees or from 300 to 1500 watts of power in heat and only heats the pot or pan you are using.
5. Sensors
As all the induction cooktops available on the market, M2 Outlet Induction Hot Plate will detect if you are using the compatible induction cookware.
The pot or pan should be steel (magnet should stick, as you receive a test magnet, you can check the compatibility).
6. Ventilation
This device has a ventilation system that is very useful in order to prevent the overheating and the damage of the components.
The fan may run several minutes after turning off the induction cooktop, so there is nothing to worry about.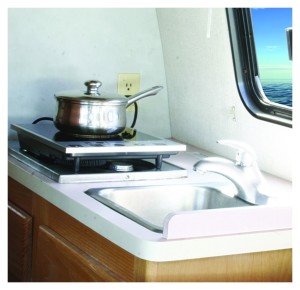 Check Reviews on Amazon
7. Safety Features
As long as only the cooking pot gets hot, M2 Outlet Induction Hot Plate is safer for use and there are no flames to blow out.
This induction style stove is odorless unlike butane, and coil burner stoves and this makes for easy use indoors or outdoors, in the garage, in a camper, in your room, etc.
8. Accessories
M2 Outlet Induction Hot Plate is delivered with its power cord and user guide. Before starting using this induction cooktop, you should follow the indications offered by the manufacturer in the user manual.
The manufacturer includes a test magnet so you can check the pot or pan you are using for compatibility.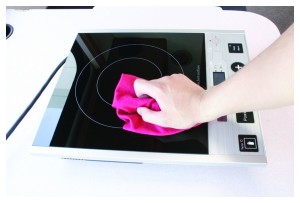 9. Dimensions
Information not provided
10. Pros
11. Cons
12. Consumer Ratings
The feedback received from customers that have tried M2 Outlet Induction Hot Plate show that this induction hot plate is an awesome product.
The product rating can be checked on Amazon
and this may be very helpful for those who intend buying this appliance.
13. Where to Buy & Price
For this product, you have to pay just this price on Amazon
, in case you decide to order it on Amazon. There is not much to do: just consult the features of M2 Outlet Induction Hot Plate and decide if this is the induction cooktop that you need.
M2 Outlet Induction Hot Plate
Manufacturer
M2 Outlet
Destination use
Home
Controls
8 (Power, Temp, Timer, Timer Cancel, On/Off, Keep Warm, – and +)
Control Panel
control panel with digital display and touch controls
Functions
Power, Timer, Temperature, Keep Warm, Timer Cancel
Surface
black ceramic plate
Color
Black and silver
Power Source
N/A
Output Power
1500 Watts
Power levels
300-1500 watts of power
Temp Levels
160-400 Degree Fahrenheit
Temp step increment
N/A
Programmable Time
Yes, programmable timer
Function Lock
N/A
Warranty
N/A
Acoustic warnings
N/A
Weight
N/A
Shipping Weight
N/A
Dimensions
N/A
Cord Length
N/A
Led Display
No
Safety Feature
an unsuitable-cookware detector
Error Codes
N/A
Pan size (bottom diameter)
N/A
Cookware material
stainless steel – magnet must stick, but you get a test magnet so
you can check the pot or pan you are using for compatibility
Free PAN
N/A
Around Clearance
N/A
Made In
N/A
Price
AMAZON LINK